Irrigation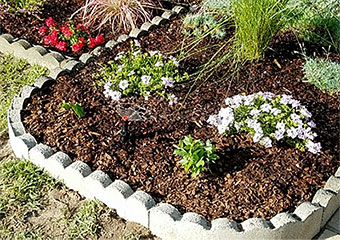 Your lawn and other landscape plantings will never become vibrant and healthy if you don't have a properly functioning irrigation system. The softscape elements need the right amount of water at the right time and interval. Providing them too much water can lead to diseases and infestation. You may also waste a very valuable resource, which is water. Under watering is likewise not a good scenario. It will deprive the plantings of their needed nourishment.

Let Blue Sky Maintenance Solutions, LLC design, install, and maintain your irrigation system. Our decades of experience in the landscaping industry is our assurance to you that we can create the perfect watering system for your lawn or landscape. We have already installed and completed numerous projects in Warner Robins, Macon, Kathleen, Byron, Perry, and Bonaire, GA. Our clients from these areas are highly satisfied with our professional design and build services. Whether you have a residential or commercial landscape, we can address its irrigation needs. Please call us today at (478) 231-8691 and let's discuss your concerns and plans.


Drip Irrigation
The drip-type irrigation is considered as the most efficient among landscape watering systems. This system is often referred to as targeted or precise watering because it slowly delivers water near the root zone of the plantings. It can also target specific areas in your landscape that need more water. Since the water is delivered at a lower pressure and the flow of water is controlled by certain components, the system can dramatically reduce water consumption. In fact, a professionally designed drip irrigation can save up to 65 percent water as compared to traditional systems.

The efficiency and longevity of watering systems are highly dependent on the quality of the components used during the installation. By using top-quality products and accessories, you will be able to avoid costly repair and maintenance works. Meanwhile, the vital irrigation components that must be sourced from reliable product suppliers include the following:


isolation and control valves
backflow preventers
pressure regulators
pressure reducing valves
tubing adapters
filters
drip tubing
emitters
flush valves and end caps
Sprinkler System
Modern sprinkler systems are water efficient and can be programmed to do the watering task on a specific time and interval. Automated sprinklers cost higher than the traditional types because of the additional features, such as timers, moisture sensors, and water volume controllers. The main components of a sprinkler system are spray heads or rotors. Your contractor may install any or both of these sprinkler heads, depending on the needs and requirements of your lawn. Proper identification of zones is also vital to ensuring the efficient coverage of the lawn area.


Irrigation Systems
All types of irrigation systems must be subjected to periodic maintenance to ensure their proper functioning. Defective and malfunctioning systems can result in landscape flooding, withering plants, pest infestation, and damages to other landscape features. Your water bills will also increase dramatically because of water leaks. You can avoid all these problems if you will hire people who are experts in irrigation repair and maintenance. The most qualified service provider that you can hire is Blue Sky Maintenance Solutions, LLC. We have the expertise, experience, and resources to work on any irrigation project that you may require.

"MORE ARTICLES"

Landscape Design
Landscape Maintenance
Drainage Solutions
Outdoor Lighting
Hardscapes

We Provide Services to the Following Cities and Towns in GA: