Epoxy Floor Coating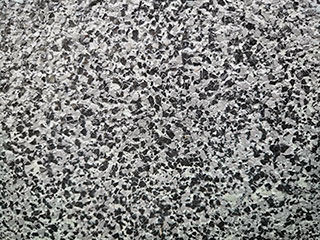 Outdoor and indoor flooring that is exposed to harsh conditions needs special protection. Epoxy floor coating can offer many benefits including long-lasting toughness that extends the life of your floors. Professional coating services can allow you to rely on your floors for years. At Blue Sky Maintenance Solutions, we take pride in offering comprehensive epoxy floor coating services in Warner Robins, GA, and the surrounding areas. Our experienced professionals have over 30 years of combined experience and can provide custom and reliable solutions. Our coating services provide an attractive finish and functional benefits of resistance to wear and tear and other forms of damage.


Benefits of Choosing Our Epoxy Floor Coating Services
The popularity of epoxy floor coating systems has grown significantly among homeowners and contractors. Ease of application, ease of maintenance, and durability are just some of the reasons why these services are in so much demand. Whether you need a top-quality coating for your garage floor, patio, or deck, we have you covered. Keep your floors safe and beautiful with our coating solutions. We offer products in a variety of:


Our experts will help you choose the right product to complement your home's style. These products can withstand oils, chemical spills, tough wear, and more.

Some of the key benefits of choosing our services are as follows:


Creates a shiny surface
Create a hard-wearing and durable surface
Easy to clean surface
Resists water and oil stains
Anti-slip additives can be added to increase safety
Prevents wear and tear on the underlying floor

Once your deck, garage floor, or patio is coated, it will require almost no maintenance.


Pool Decks
Pool decks are more commonly made of concrete and are subject to significant indents, cracks, and fading. This can not only affect the pool area's aesthetics, but it can also increase the risk of injury due to the growing cracks and flaws. We can apply high-quality epoxy floor coating that protects against surface imperfections, UV rays, and more. Our experts will use the right products needed to restore and strengthen your pool deck for enhanced durability.


Patios
Our epoxy coatings can transform the most worn down and oldest patios into beautiful and durable surfaces. No matter how many times you use your patio, you want to ensure that it stays in its peak condition for a long time. We will use products that will help restore your patio to its former glory or to provide a completely new look. Patio surfacing needs to be particularly durable because of the conditions it is exposed to. The right coating will help:


Prevent moisture from seeping into the ground
Prevent unsightly flaws and cracks
Prevent safety hazards from trips and falls
Make regular cleaning easier and quicker
Garage Floors
Our garage floor epoxy floor coating provides a thick and hardened surface that is durable and resilient to stains, chipping, chemicals, impacts, and surface abrasion. We can apply coatings that can also cover minor imperfections. You will no longer have to worry when you drop tools onto the floor. As epoxy is a topical sealer, it also offers anti-dusting benefits. A significant amount of the dust produced in a garage comes from the powder shed from the cement floor.

We at Blue Sky Maintenance Solutions have over three decades of combined experience in creating protected and flawless surfaces. Our epoxy floor coating specialists are certified and trained to create custom coating solutions for different types of surfaces. If you need more information about our services, feel free to contact us. Give us a call at 478-231-8691 or send us your queries using this Online Form.
We Provide Services to the Following Cities and Towns in GA: